Setting up a SIP Trunk between a Mitel 3300 and 3CX should be a simple task….
It's been a while since I've written a blog post, so I thought it was about time I did one up. The primary purpose of this post is to explain how to configure a Mitel MiVoice 3300 System to SIP Trunk to a 3CX Software PBX. You can jump straight to the configuration details by clicking here, or you can start at the top and read the whole story.
It's an interesting story that technically minded folk may or may not find interesting… so let's go on with it.
Preamble
I'm currently looking in to replacing an ageing Mitel MiVoice system with a software solution (3CX). Unfortunately, we have a very specific use-case and consequently a tricky Chicken and Egg problem, due in part to our Mitel system also being integrated with a product called Benbria BlazeCast (now called Mitel Mass Notification). The BlazeCast system integrates to the Mitel MiVoice system over a SIP Trunk, and the BlazeCast System itself also receives SIP Registrations from little devices called CyberData Paging Amplifiers all over the campus.
The BlazeCast system is being used for a handful of things, including:
Live Paging
Bell Tones
Evacuation Tones
Lock-down Tones
and the actual topology of this layout looks something similar to this: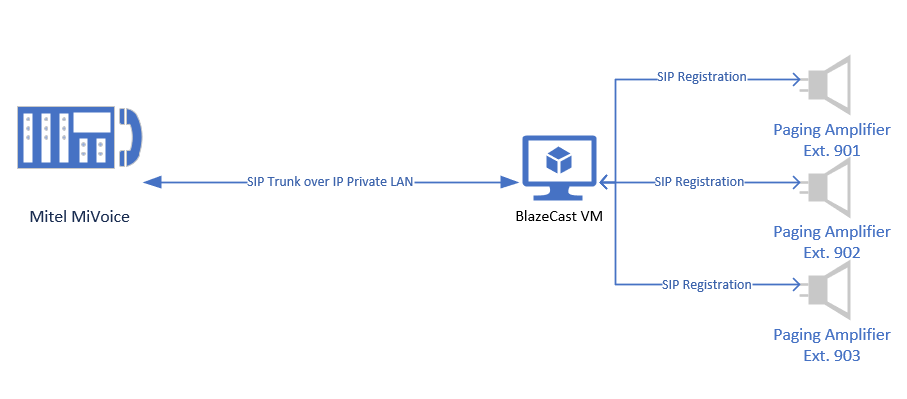 Read More